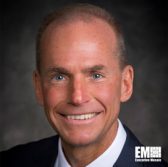 Dennis Muilenburg, CEO of Boeing, has said the company invests money and effort to develop technology concepts with the goal to accelerate capability for customers when pursuing contracts, USNI News reported Thursday.
Muilenburg told analysts Wednesday at a conference call projects to build the U.S. Navy's MQ-25 Stingray unmanned aircraft and the U.S. Air Force's T-X trainer platform are part of defense strategies he believes have multidecade life cycles.
The Chicago-based company will produce the carrier-based drones under an $805M contract and manufacture the trainer jets under a $9.5B contract.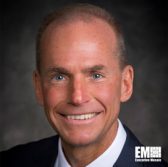 Thomas Kennedy, CEO of Raytheon, said Thursday during an earnings call the company looks at potential industry partners, manufacturing efficiency methods and multiple technologies prior to bid submission.
He added the Waltham, Mass.-based firm incorporates its innovations into competitions as part of efforts to increase the performance of a technology offering and reduce costs.
Raytheon builds the missile systems for the Navy"™s Naval Integrated Fire Control-Counter Air and Aegis Ashore systems.