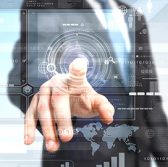 Blue Cedar has partnered with four other technology companies to update a cryptographic module designed to secure data transfer across web servers and connected devices.
San Francisco-based Blue Cedar said Thursday it will collaborate with Open SSL, Akamai, NetApp and VMware develop a new Federal Information Processing Standard Publication 140-2 module for the OpenSSL software library.
The alliance seeks to help organizations comply with open source cryptographic standards for transport layer security and secure sockets layer protocols.
Government agencies use FIPS 140-2 as a basis when evaluating and certifying the security of commercial products.
Blue Cedar noted its security engineers participated at a meeting held last week in Brisbane, Australia, to discuss an FIPS 140-2 implementation plan with industry partners.