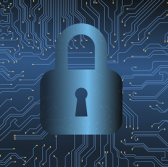 Senior executives at Amazon Web Services, IronNet Cybersecurity and C5 Capital will participate in various speaking engagements at a cybersecurity event to be held Monday in New York aboard the U.K.'s HMS Queen Elizabeth aircraft carrier.
Andre Pienaar, founder and managing partner of C5 Capital, will attend the Atlantic Future Forum as a participant of a discussion on artificial intelligence and a signatory of a cooperative framework for cyber and AI, the investment company said Saturday.
He will join other industry, government and military representatives from both the U.S. and U.K. at the event.
"Recent years have seen rapid growth in the percentage of the world"™s population that is online and the Forum recognized the need for investment and careful consideration of how we protect internet users," Pienaar said.
Teresa Carlson, vice president of AWS' worldwide public sector business and a four-time Wash100 awardee, will deliver a keynote speech while IronNet President and CEO Keith Alexander will take part in a panel session.
The British department of international trade organized the forum as part of QNLZ in NYC Expo.