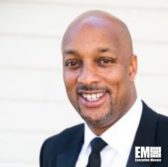 Amazon Web Services has offered formal comments to the Office of Management and Budget regarding OMB's draft of an updated federal cloud computing strategy.
Dave Levy, vice president of AWS' federal business, told Federal Chief Information Officer Suzette Kent in a written response to the Cloud Smart Strategy proposal that aligning the policy to the "IT Modernization Report" will emphasize the government's vision to secure and deliver citizen services with technology.
He said the company supports OMB's move to incorporate procurement, workforce and security action items from the Chief Information Officers Council into the draft policy.
According to Levy, AWS believes implementing the CIO Council actions will reduce barriers to agencies' cloud adoption efforts.
He noted the updated strategy should describe objectives and intended outcome of migration to the technology and aspiration to use commercial cloud platforms.
"Cloud Smart should reaffirm the administration's desire to "bring the government to the cloud" not "bring the cloud to government" as outlined in the IT Modernization Report," he wrote.
AWS recommended that OMBÂ establish a risk assessment approach to compare the resiliency of on-premise and commercial systems built to support workloads.
The company also urged the agency to encourage procurement and technological modernization through cloud-based software catalogs, as well as utilize training materials and tools from industry to educate federal employees about the technology.