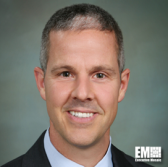 AT&T has fielded 72 network assets for first responders who intend to use a national public safety communications network.
The company said Thursday FirstNet users can leverage the deployable assets in planned events or emergency operations such as shooter situations and natural disasters, among other things, without connecting to commercial power.
Subscribers can also request access to the assets any time of the day.
Chris Sambar, senior vice president for FirstNet at AT&T, said the deployable network assets are intended to help first responders stay connected during events or incidents.
Sambar added the equipment allowed an AT&T-led team to respond to 25 requests for search and rescue operations in the aftermath of Hurricane Florence.
AT&T's Response Operations Program delivers the assets according to first responders' situational awareness of life safety, incident stabilization and property conservation.