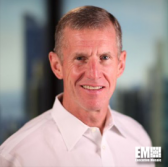 Stan McChrystal, a retired U.S. Army general and co-founder of consulting firm McChrystal Group, has released his latest book "Leaders: Myth and Reality."
In "Leaders: Myth and Reality," McChrystal explores the concept of leadership by profiling 13 renowned leaders from various fields and eras including Boss Tweed, Margaret Thatcher, Walt Disney and Coco Chanel.
He co-authored the 480-page book with Jeff Eggers, formerly a special assistant to the president for national security affairs and a retired U.S. Navy veteran; and Jason Mangone, a principal researcher at McChrystal Group and a retired U.S. Marine Corps veteran.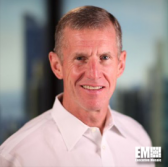 McChrystal is the bestselling author of "Teams and Teams," a senior fellow at Yale University"™s Jackson Institute for Global Affairs and former commander of U.S. and coalition forces in Afghanistan during his 34-year military career.
Click here to know more about Leaders.