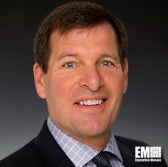 NVIDIAÂ will kick off the third annual GPU Technology Conference on artificial intelligence on Oct. 22 at the Reagan Center in Washington, D.C.
Anthony Robbins, vice president for the North American public sector at NVIDIA, wrote in a blog post published Monday the three-day GTC DC event will include panel discussions and forums on AI policy and the technology's potential applications in cybersecurity, health care and autonomous machines.
Ian Buck, VP of accelerated computing at NVIDIA, and Suzette Kent, federal chief information officer, will deliver keynote speeches at the event that will run through Oct. 24.
Panelists for a discussion about the use of AI in health care include:
Agata Anthony, regulatory affairs executive at General Electric
Baku Patel, associate director at the Food and Drug Administration
Elizabeth Jones, acting director of radiology and imaging sciences at the National Institutes for Health
A forum on AI's role in law enforcement and cybersecurity will feature Rachel Allen, lead data scientist at Booz Allen Hamilton; Bartley Richardson, NVIDIA's senior data scientist for AI infrastructure; and Graphistry CEO Leo Meyerovich.
The speakers about AI and self-driving cars are:
Brad Stertz, director of government affairs at Audi
Bert Kaufman, head of corporate and regulatory affairs at Zoox
Finch Fulton, deputy assistant secretary for transportation policy at the Transportation Department
Melissa Froelich, a staffer from the House Energy and Commerce Committee
Click here to view the list of other event speakers.