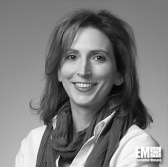 Amy Heintz, a 15-year research leader at Battelle, has been named the nonprofit company"™s first technical fellow.
Heintz will work with academic and industry professionals to help advance Battelle"™s material science-based offerings to support government and commercial transformation efforts, the nonprofit said Monday.
"We are very pleased to promote Amy to lead scientific advancement and application of our advanced materials offerings," said Matt Vaughan, senior vice president for Battelle"™s contract research.
Vaughan added Heintz"™s customer perspective, creativity and resourcefulness in materials application development would help drive innovation in support of the nonprofit"™s business strategy.
Heintz has been with Battelle for more than a decade and has helped spearhead the development of the HeatCoat anti-icing technology for aircraft and the Engineered Drug Delivery Initiative that aims to create new ways for biologic drug delivery.
She holds 15 U.S. patents and is a member of UT-Battelle"™s board of governors and science and technology committee, ASM International"™s finance committee and Brookhaven National Laboratory"™s science and technology steering panel.