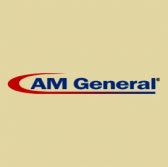 AM General has received a delivery order for 740 M1152A1 High Mobility Multipurpose Wheeled Vehicles as part of the Army National Guard"™s $89M modernization program.
The company said Tuesday it will also provide systems technical support services for the family of Humvees under a five-year contract which has an estimated value of $121M and covers task orders for engineering, logistics and quality assurance services.
The contract will additionally require AM General to support the U.S. Army"™s integration efforts for command, control and communications subsystems to be used by Infantry Brigade Combat Teams and Security Force Assistance Brigades.
Other services include logistics support, safety critical engineering analysis and delivery of technical manuals.
AM General secured a $121.3M contract earlier this month to provide engineering, logistics and systems support to the Army"™s Humvee fleet.
The M1152A1 units are slated for delivery in the second quarter of 2019.