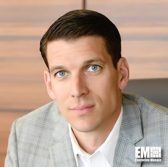 Altamira Technologies has received a multiyear, $6M contract from the U.S. Navy to support the maintenance and sustainment of geospatial intelligence systems being used by Naval Facilities Engineering Command Southeast.
The company said Tuesday it will provide on-site technical support for the Geographic Information System and GeoReadiness Explorer platforms.
NAVFAC uses the systems in efforts to manage facilities and make decisions about installation and environmental activities across the Navy.
Altamira President Jonathan Moneymaker said the partnership offers the company an opportunity to leverage its GEOINT offerings to support the national security community.
The project will support the NAVFAC SE Georeadiness Center's efforts to refine Naval shore readiness and situational awareness operations.