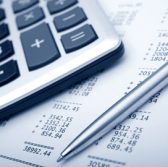 The Defense Department and federal civilian agencies have obligated $46.7B on information technology contracts during the first 11 months of the current fiscal year and have $13.3B in remaining funds to spend on IT through the end of this month, Bloomberg Government reported Wednesday.
BGOV estimates that DoD's IT contract obligations for September will reach $7.1B.
The Department of Homeland Security is projected to obligate $1.2B for IT projects while the departments of State, Justice, Veterans Affairs and Treasury are forecast to invest at least $500M on similar projects this month, the report noted.
The report added that the majority of year-end governmentwide IT spend will likely flow through the Schedule IT-70, Alliant and Solutions for Enterprise-Wide Procurement vehicles.