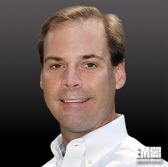 IBM, Hortonworks and Red Hat have launched a new initiative designed to help users field and run big data workloads in hybrid cloud environments.
The companies will leverage IBM Cloud Private for Data, Hortwonworks DataPlane, HortonWorks Data Flow and Hortonworks Data Platform with the Red Hat OpenShift enterprise Kubernetes-based container offering to allow users to deploy containerized workloads across hybrid clouds under the Open Hybrid Architecture Initiative, Red Hat said Monday.
"The work that Red Hat, IBM and Hortonworks are doing to modernize enterprise big data workloads via containerization is aimed at helping customers to take advantage of the agility, economics and scale of a hybrid data architecture," said Hortonworks CEO Rob Bearden.
Hortonworks will integrate DataPlane Service offerings with IBM"™s Cloud Private for Data and plans to secure container certification from Red Hat for its three platforms under the collaborative effort.
IBM"™s Cloud Private for Data platform has secured the "primed" status under Red Hat"™s OpenShift certification process.