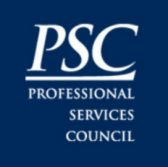 The Professional Services Council has raised concerns about rule changes proposed by the Defense Department to performance-based and progress payments for defense contracts.
PSC said Monday it intends to submit written feedback on the proposal before Oct. 23.
Alan Chvotkin, executive vice president and counsel of PSC, noted at a public meeting last week that the rule is inconsistent with the 2017 National Defense Authorization Act 's section 831 and includes elements that he believes are not related to contractor performance.
Chvotkin added the council will gather comments from industry to share with department officials on the matter.
Ellen Lord, undersecretary of defense for acquisition and sustainment, said in a video interview that DoD wants to regulate "the percentage of payments or the amount of profit" that companies can achieve through the work they perform for defense customers.