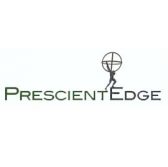 Prescient Edge has won a potential $65.1M contract to assist the Defense Intelligence Agency in threat identification and neutralization efforts.
The company will help DIA's counterespionage division in efforts to address threats to agency missions, information and employees, the Defense Department said Monday.
DIA received 20 offers for the small business set-aside contract and will obligate $7.3M in fiscal 2018 operations and maintenance funds at the time of award.
Work will take place in the National Capital Region through March 23, 2024.
The time-and-materials contract has one base year, four option years and an additional six-month service extension.
Prescient Edge is a veteran-owned company headquartered in McLean, Va. and offers intelligence training, security, analysis and technology research-and-development services to the DoD and Intelligence Community.