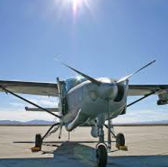 Northrop Grumman has opened a facility in Fort Worth, Texas, to train AC-208 Eliminator aircrews to operate and maintain the reconnaissance and ground attack aircraft.
The AC-208 Training Center of Excellence located at Meacham Airport will offer instruction on platform and mission system maintenance and operations to partner nations, with initial sessions lasting for up to four months, Northrop said Friday.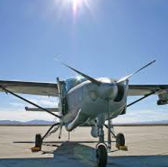 Cary Ralston, vice president and general manager of defense electronic systems at Northrop, said the company established the center as part of its Contractor Logistic Services program.
Eliminator is a modified AC-208 Armed Caravan variant and designed to recognize, track and engage targets.
The company equipped the aircraft with a laser-based, electro-optical targeting system and a communications technology designed to support air-to-ground and air-to-air reconnaissance missions.