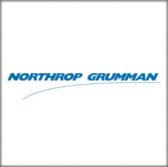 Northrop Grumman has opened an operational area at a composite structures manufacturing center in Beavercreek, Ohio, to accommodate new work on aerospace programs.
The company said Monday it added 35K square feet of space in the facility during 2017 and 2018 as a result of a $90M contract award to produce high-temperature materials for the military.
At least 140 employees work at the firm's 54K-square-foot Beavercreek facility that manufactures aerospace and defense composites.
Wendy Williams, vice president and general manager of aerospace structures at Northrop, said the company saw its operations and workforce grow by more than 50 percent at the site since early last year.
The company also supports various programs at Wright-Patterson Air Force Base in Dayton.