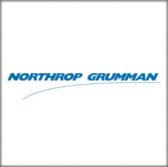 Northrop Grumman has hired an additional 30 employees to support the production of composite aerospace structures at a repurposed facility in West Valley City, Utah.
The company said Friday it aims to add 100 jobs in the coming years at the site, which uses automated forming processes to develop and manufacture composite materials for the sector.
Wendy Williams, vice president and general manager of aerospace structures at Northop, said the company is expanding its footprint in efforts to further support national security programs, as well as create new business and employment opportunities across Utah.
The Utah Best of State organization selected Northrop to receive a 2018 Best of State award in the aerospace production and manufacturing category in recognition of the firm's contribution to the state economy.
The company maintains 13 facilities and at least 4,500 workers across the state.