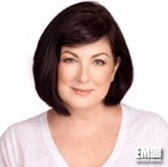 Morgan Roth, former chief strategy officer and vice president of strategic communications at the Association of Fundraising Professionals, has joined SOS International as VP for marketing and communications.
She has spearheaded campaigns and message strategies for international organizations such as The American University in Cairo and the American University of Beirut, SOSi said Wednesday.
Julian Setian, SOSi president and CEO, said that Roth"™s government, international and commercial campaign development experience can help drive the company's charity activities, community partnerships and brand awareness.
Roth previously served as the U.S. Agency for International Development"™s special adviser for a $74M education project in Rwanda.
She is a two-time alumna of the Greensboro, N.C.-based Center for Creative Leadership and holds a bachelor's degree in modern languages from McGill University in Canada.