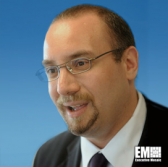 Mike Gold, vice president of regulatory and policy at Maxar Technologies, has been named chairman of NASA Advisory Council's regulatory and policy committee.
Gold said in a statement released Thursday the newly formed panel will offer advice and insight to the NASA leadership team in support of the agency's plans to leverage public-private partnerships and encourage commercial initiatives.
He also serves as general counsel of Maxar's Radiant Solutions business and chairman of the Federal Aviation Administration's commercial space transportation advisory committee.
His work in a space station module development program earned him the NASA Group Achievement Award.
He previously served as a private-sector adviser to the State Department, a member of the National Research Council's Space Technology Industry-Government-University Roundtable and a space policy expert for the National Academy of Sciences' Committee on International Security and Arms Control.