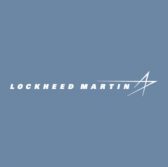 Lockheed Martin has landed a potential $64M contract to provide design agent field engineering services for U.S. Navy guided missile cruisers and destroyers, U.S. Coast Guard ships and allied vessels equipped with the Aegis combat system.
The company will perform test and evaluation, implement engineering changes, modify ordnance, modernize systems, conduct logistics, develop ordnance alterations kits and integrate technologies on the military ships, the Defense Department said Tuesday.
Work also covers refurbishment of the AN/SPY-1 series radar antenna and engineering support for USCG's deep-water program.
The contract has a one-year base value of $13M and would reach its maximum value if all options are exercised. It also includes foreign military sales to Japan and Spain.
The Naval Surface Warfare Center's Corona Division issued the sole-source contract and the service branch will obligate $1.1M in fiscal 2018 funds at the time of award.