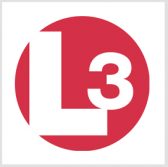 The U.S. Navy has awarded L3 Technologies a $49.4M contract to provide technical, logistics and inventory management support for the service branch"™s sonar devices.
The Defense Department said Tuesday the company's ocean systems division will evaluate, repair and update TB-23/BQ towed array system modules and related test equipment under the indefinite-delivery/indefinite-quantity contract.
Work will occur through December 2021 and will also include configuration management, engineering, production and depot operations support.
TB-23 is a system of hydrophones latched onto the rear of a submarine or a surface ship through a cable and works to refine the vessel"™s signal-to-noise ratio, frequency and detection range.
The Navy will obligate $4.1M at the time of award from its fiscal 2018 "other" procurement funds