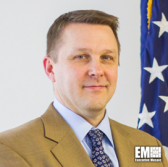 Jay Hurt, former chief financial officer of the Education Department's Office of Federal Student Aid, has joined Grant Thornton as managing director of the financial management practice within the company's public sector business.
Grant Thornton said Monday Hurt will be based at its Alexandria, Va., office and will work with federal clients to help them transform and modernize operations.
In his previous role, he managed the $1.4T federal student loan portfolio and the FSA's efforts to distribute at least $120B worth of financial aid each year.
He also held the positions of acting chief customer experience officer and director of financial management system in the office.
Before FSA, Hurt served as a senior manager at IBM and PWC; a consultant at American Management Systems; an M.B.A. consultant at University of Michigan; and a system designer and managing analyst at the Treasury Department.