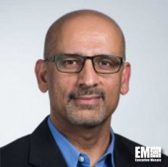 General Dynamics Information Technology has listed Google Cloud Platform service offerings under a special item number on the General Services Administration's IT Schedule 70 contract.
GDIT said Tuesday it will provide federal agencies access to GCP products and services through the schedule's Cloud Computing Services SIN 132-40.
GCP is a Federal Risk and Authorization Management Program-certified cloud platform that meets government security requirements at moderate impact level 2.
"By achieving this certification, GDIT becomes one of the first companies to provide Google Cloud Platform products and services across the federal government," said Yogesh Khanna, a senior vice president and chief technology officer at GDIT.
Khanna added that the company will expand its federal market offerings in machine learning, artificial intelligence and other technology areas "through Google Cloud's pre-packaged and build-your-own cloud-based offerings."
Google works with GDIT as a key alliance partner that allows the latter to offer a wide range of platforms on Google Cloud.