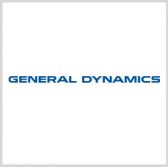 A General Dynamics subsidiary has begun to construct the first of six future U.S. Navy replenishment tankers designed to supply the service branch's carrier strike group with fuel.
General Dynamics NASSCO and Navy representatives gathered Thursday to celebrate the cutting of USNS John Lewis fleet oiler's first piece of steel, the company said Friday.
The ship will be built to carry up to 157K barrels of oil and travel at a speed of 20 knots. NASSCO will equip the vessel with a dry cargo storage platform.
A development program for the next oiler class underwent a Navy-led production readiness review that verified 95 percent completion of design procedures prior to construction.
John Lewis-class ships will become part of the Navy's Combat Logistics Force as a main medium of fuel delivery, the service branch said Friday.
NASSCO aims to finish construction of the lead oiler vessel in November 2020.