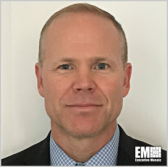 Charlie Miles, a two-decade veteran of the U.S. Marine Corps, has joined Pentagon Federal Credit Union as director of military employment programs.
PenFed said Tuesday. Miles will lead internal efforts to support servicemen, military veterans, surviving spouses and caregivers across the employment life cycle.
The company's Military Employment Program offers training, internships, outreach, recruiting, hiring, onboarding, professional development, mentoring and retention services.
He previously led similar initiatives at ManTech, DXC Technology and Perspecta.
Prior to joining industry, he was a USMC officer and pilot and flew 45 combat missions during his military career.