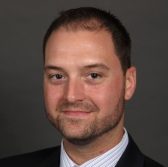 DLT Solutions has agreed to deliver cybersecurity and compliance automation technologies to the public sector in partnership with Tripwire.
DLT said Tuesday it will distribute Tripwire's cybersecurity integrity offerings such as Tripwire Enterprise, Tripwire IP360, Tripwire Log Center and Tripwire Configuration Compliance Manager to their public sector customers.
The Portland, Ore.-based firm's products are designed to provide detection, monitoring and reporting tools for federal government and intelligence agencies to increase cyber situational awareness.
"By leveraging this partnership, DLT will be able to help public sector agencies ensure their most critical data and assets are secure," said Chris Wilkinson, vice president of sales at DLT.
He added that DLT will also bring its experience in contracts and public sector infrastructure to help public sector organizations streamline their procurement processes.