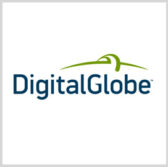 Maxar Technologies' DigitalGlobe business has secured a $3.2M contract from the the Defense Advanced Research Projects Agency to build a technology platform for military and intelligence agencies to access unclassified geospatial data.
The Geospatial Cloud Analytics Hub platform is intended to help users obtain insights and make decisions with cloud-based machine learning, Maxar said Monday.
DigitalGlobe will use its Geospatial Big Data analytics platform as the foundation for GCA Hub development.
Additionally, Maxar's MDA business will provide synthetic aperture radar data, as well complementary curation and processing tools meant to help agency users detect and modify features of the system.
MDA plans to collect the SAR data from the Earth observation satellite RADARSAT-2.