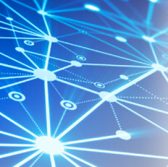 Federal contract obligations on cloud services are expected to rise by approximately 32 percent to $6.5B in fiscal 2018, up from $4.9B in the previous fiscal year, Bloomberg Government reported Tuesday.
BGOV estimates the Defense Department to record approximately $2B in fiscal 2018 cloud services spending and civilian agencies to spend $4.4B on such contracts in the current fiscal year.
Agencies that have spent the most on cloud services contracts since fiscal 2014 include DoD, NASA and the departments of Veterans Affairs and Health and Human Services, according to the analysis.
The report listed the top 10 government contractors for cloud services in fiscal years 2017 and 2018: Perspecta, General Dynamics, Science Applications International Corp., Leidos, Peraton, Booz Allen Hamilton, By Light Professional IT Services, Odyssey Systems Consulting Group, Four Points Technology and Nippon Telegraph & Telephone.