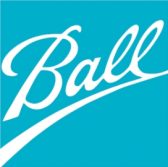 Argo AI has granted Ball Aerospace exclusive rights to manufacture light detection and ranging camera systems for potential use in government, space and defense missions.
Ball Aerospace said Monday it will produce Geiger-mode avalanche photodiode LiDAR technology intended to function as a key component of non-conventional imaging and intelligence, surveillance and reconnaissance platforms.
The company plans to create three variants of the GmAPD system.
Rob Freedman, vice president and general manager of tactical solutions at Ball Aerospace, said the Geiger-mode LiDAR cameras"™ sensing tools and imaging output will aid warfighters as they perform national security operations.
He added the licensing deal on the technology seeks to complement the company's advanced imaging portfolio.
The camera is designed to generate 3D maps of wide-area terrains and help users to "see through" different obscurants at a long distance.