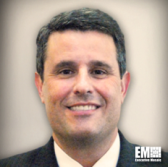 BAE Systems has introduced at an Air Force Association conference an analytics tool designed to help organizations process, secure, transmit and store weapons systems data and other national security information.
Epiphany is a data management, risk management and information security platform meant to allow users to search historical data, monitor the status of approvals and reviews and add process document templates to automate report generation through smart data features, the company said Monday.
"After just a few minutes of answering common organizational process questions, Epiphany can begin automating an organization"™s most complex and time consuming processes, including the completion of detailed regulatory paperwork," said Pete Trainer, vice president and general manager of BAE"™s Air Force solutions business.
Trainer, who joined BAE"™s U.S. arm in June, said the platform complies with security standards under the Defense Federal Acquisition Regulation Supplement and can be deployed in public-facing, cloud or standalone environments.