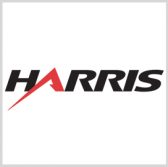 Harris will provide more than 1.K units of the AN/PRC-163 handheld radio system, equipment and support services to the U.S. Army under new orders awarded through an indefinite-delivery/indefinite-quantity contract.
The company said Thursday its AN/PRC-163 radio uses two-channel connectivity to facilitate tactical data transmission across the battlefield network and chain of command.
Army personnel use the device to send data and voice communications with mobile ad-hoc networking applications, high-frequency line-of-sight and satellite communications networks.
The radio is designed to also support waveform updates for the U.S. Navy's Mobile User Objective System and NATO's Saturn.