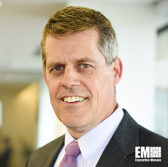 Altamira Technologies has expanded its footprint in the Dayton, Ohio region to at least 30,000 square feet with the opening of a new office space in Fairborn, the Dayton Business Journal reported Wednesday.
The launch of the third-floor office space at the company's Fairborn, Ohio-based facility aims to accommodate work with the Defense Department through several contracts.
Those include a potential five-year, $24.6 million contract with the Air Force Research Laboratory to build a radio frequency sensing technology and a spot on the potential 10-year, $920M geography data management contract with the National Geospatial-Intelligence Agency.
Altamira CEO Ted Davies told ExecutiveBiz Wednesday the company is proud of the expansion in Dayton that seeks to reflect its work in support of mission critical clients and efforts to provide "an environment that attracts the best people the industry has to offer."
"We expect to continue our track record of double digit growth in both 2018 and 2019," Davies added.
The McLean, Va.-based analytics and engineering services contractor has hired at least 25 individuals this year at its Fairborn facility with plans to add another 20 employees in the next six months to support its defense work, according to the report.