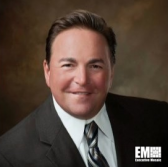 The Federal Communications Commission has granted authority to operate for Zscaler's application access platform for compliance with security requirements under the Federal Risk and Authorization Management Program.
The company said Monday it can now offer the Zscaler Private Access-Government service to agencies that aim to manage sensitive apps and data in multiple devices.
ZPA-Government uses a software-based perimeter and a "zero trust" approach that will allow remote users to access cloud and external hosted apps.
"The rise of the mobile workforce and the increased use of cloud-based applications have eroded the security perimeter," said Stephen Kovac, vice president of global government and compliance at Zscaler.
Kovac added that cloud-based security tools can help agencies connect authorized users to protected internal apps.