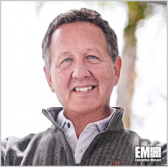 The National Security Agency has approved Viasat's handheld Link 16 radio technology for deployment to military customers from the "Five Eyes" alliance composed of U.S, Australia, Canada, New Zealand and U.K.
ViaSat said Wednesday it designed the Battlefield Awareness and Targeting System-Dismounted device to help air and ground forces communicate with one another and increase their situational awareness.
Ken Peterman, president of Viasat's government systems business, said the NSA authorization allows the company to introduce the radio offering to U.S., FVEY and coalition militaries.
BATS-D works to integrate with other Link 16 radios such as the Multifunctional Information Distribution System Low Volume Terminal, MIDS Joint Tactical Radio System and KOR-24A Small Tactical Terminal.
The Defense Department has designated the technology as AN/PRC-161.