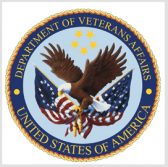 The Department of Veterans Affairs has issued a request for information on service-disabled, veteran-owned companies that can offer information technology services to help modernize VA.gov.
According to a FedBizOpps notice posted Monday, the department aims to update user-facing digital tools, implement a content management system and address website users' expectations as part of the VA Digital Modernization Strategy.
The proposed firm-fixed-price contract will have one base year and one option year.
Interested parties can submit responses to the RFI notice through Aug. 3.