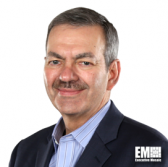 Mark Forman, global public sector head at Unisys, has said government agencies should hone employees' information technology skills to carry out IT modernization efforts.
He wrote in a Nextgov opinion piece published Monday that IT professionals can serve as potential agents of change as agencies increasingly move toward "server-less" and "cloud native" computing systems.
Instead of implementing a workforce change, he proposed developing the IT skills of existing government employees who have the ability and desire to learn.
Forman noted that agency leaders should help change agents to acquire skills in software-as-a-service and hybrid cloud platforms, as well as obtain experience in DevOps processes and organization change management.
Government IT professionals should also learn how to manage diverse teams and develop expertise in the machine learning, augmented reality and mobile application areas, he added.