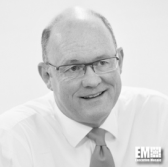 A joint venture of Sparton and Ultra Electronics Holdings has received $64.6M in subcontracts to develop sonobuoys for the U.S. Navy.
ERAPSCO will conduct the work in Columbia, Ind. and DeLeon Springs, Fla. through April 2020, Sparton said Monday.
The JV will provide subcontracts worth $30.3M to Ultra Electronics and $34.3M to Sparton.
"This contract underscores the increased focus on anti-submarine warfare and our ability through ERAPSCO to provide a range of key technologies and capabilities to support the U.S. Navy"™s continued commitment to this important mission," said Ultra Electronics CEO Simon Pryce.