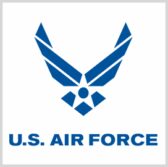 The U.S. Air Force has received final proposals from companies vying for a potential $16B contract to build the military service's next trainer aircraft and aims to announce the winning contractor before the end of fiscal 2018, Defense News reported Wednesday.
T-X program bidders are the Boeing–Saab alliance, Leonardo DRS and the Lockheed Martin–Korea Aerospace Industries team.
The military branch originally planned to award the T-X contract in late 2017, then pushed back its announcement date to March 2018.
The Air Force launched the competition in a move to replace its T-38Â fleet, which has been in service for more than five decades, and the looks to buy as many as 350 new trainers.