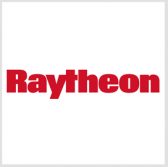 The Air Traffic Control Association has recognized Raytheon's standard terminal automation, modernization and replacement system team for modernizing a system designed to help the Federal Aviation Administration and the Defense Department manage terminal area airspace.
Raytheon said Tuesday the STARS team will accept an industry award at the association's 63rd annual conference.
The system is built to transmit radar and flight data to air traffic controllers via high-resolution displays.
STARS has delivered updated systems to 68 facilities and conducted a modernization effort at 11 Terminal Radar Approach Control facilities.
The group also completed 64 customer acceptance inspections over a one-year period.
Matt Gilligan, vice president of navigation, weather and services at Raytheon, said the team used commercial software tools in efforts to accelerate system delivery nationwide.
Gilligan added that air traffic controllers can monitor airspace with a single platform.