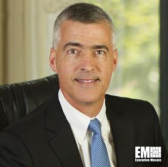 Maximus has received a $17 million base contract from the North Carolina Department of Health and Human Services to provide managed care enrollment broker services for the state's Medicaid program.
The company said Tuesday it will enroll, assist, educate and counsel eligible beneficiaries via phone, in-person interaction or online technology to help them select the health plan most suiting to their needs.
"We look forward to partnering with North Carolina as the state achieves this major milestone in the Medicaid transformation process, while ensuring that Medicaid beneficiaries can learn about and enroll in managed care through the method of their choice," said Bruce Caswell, Maximus president and CEO.
The firm will also partner with 100 county social service departments across the state to train managed care providers, offer beneficiary materials locally and administer outreach programs.
Work commenced Aug. 1 and will continue through Dec. 31, 2020. The contract also includes three one-year option periods.
The Wisconsin Department of Health Services awarded the company an $11.7 million contract last month to serve as the state's Medicaid enrollment broker.