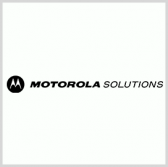 Motorola Solutions has introduced a handheld device built to operate with a nationwide public safety communications system AT&T is building for the First Responder Network Authority under a public-private partnership.
FirstNet Ready LEX L11 is designed with tools that will work to support communications  in high-noise environments and transmit information to dispatch centers, Motorola said Monday.
The company developed the LTE device for use in conjunction with the Enhanced Push-to-Talk application and with APX two-way radios intended to facilitate interoperability between FirstNET and ASTRO 25 land-mobile radio networks.
Chris Sambar, senior vice president for FirstNet at AT&T, said that LEX L11 is built to comply with the project's relevancy, security and performance standards.
AT&T collaborates with Motorola in efforts to develop software platforms for first responders to exchange voice and data communications.