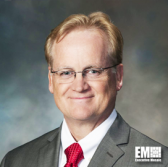 Mike Fox, director of production operations for integrated fighter group programs at at Lockheed Martin, has been appointed as the company's general manager and site director in Greenville, S.C., GSABusiness reported Wednesday.
His appointment takes effect Sept. 4 and he will oversee a 500-employee facility built to produce, modify and sustain nose-to-tail aircraft, as well as supervise the establishment of an F-16 production line at the site.
He will succeed Don Erickson, who is retiring after a 21-year career at the company.
Fox joined Lockheed in 2003 after he served at the U.S. Air Force for 22 years. He previously managed the aerospace and defense contractor's U-2 Dragon Lady depot maintenance, C-5 Galaxy and F-22 Raptor programs.