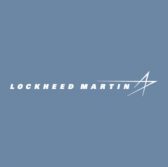 Lockheed Martin has received a $26.1M order from the U.S. Navy to design, build, integrate and test a security tool for an information technology system F-35 operators use to sustain aircraft systems.
The company will perform non-recurring engineering work on the security architecture of the F-35 Autonomic Logistics Information System and the ALIS Sovereign Data Management platform for the Navy, U.S. Air Force, U.S. Marine Corps and F-35 international partners, the Defense Department said Friday.
DoD noted it aims to help foreign partners audit and block messages to avoid sovereign data loss. The order also covers studies and recommendations to secure ALIS.
The order falls under a previously awarded basic ordering agreement. The full obligated amount at the time of award is from Air Force, Marine Corps and Navy funds along with international partner funds.
Lockheed will perform work in Texas and Florida through June 2022.