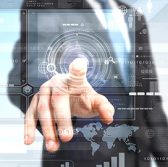 Kantara Initiative's board of directors has approved ID.me's identity platform as a credentialed service provider, in compliance with the National Institute of Standards and Technology's 800-63-3 special publication guidelines.
The company said Thursday the new standards support security, citizen access and interoperability for healthcare services across the federal government.
The new guidelines also no longer accept knowledge-based authentication as an approach to conduct online identity-proofing, relying on possession-based authentication methods.
ID.me has achieved Identity Assurance Level 2 and Authenticator Assurance Level 2.