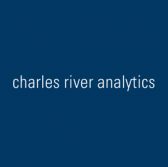 Charles River Analytics has received a two-year contract to develop tools that will work to help Missile Defense Agency analysts model human behavior for simulation efforts.
The company said Thursday it will build and integrate human behavior modeling tools into the Modeling Operator Reasoning and Performance for Human-in-Control Simulation platform using the Hap architecture.
Charles River has used Hap to create behaviors that model cyber adversaries; intelligent tutoring algorithms; and behaviors moderated by physiological factors.
"The missile defense community relies on using models and simulations for a variety of applications such as testing, training, exercises, wargaming, and future concept analysis," said Brad Rosenberg, vice president of decision management systems at Charles River.
Rosenberg added the company aims to address the challenge of modeling human behavior in such systems through the MORPHIC project.
Other platforms Charles River has developed for the MDA include the RAMPART game-based training system, SIMON simulation optimization engine and SNOMAN sensor network optimization software.