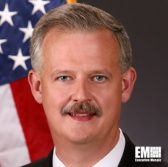 Fulcrum has been included in Inc. magazine's 2018 list of 5K "fastest-growing" U.S. companies for nine consecutive years.
"We have developed and followed a strong growth strategy that has allowed us to make the Inc. 5000 list again," Fulcrum CEO Jeff Handy said in a statement published Thursday.
Handy added the company's continued growth in the federal contracting sector seeks to reflect clients' confidence in Fulcrum's reputation and work.
The Centreville, Va.-based information technology management services contractor landed the 4582nd spot in this year's ranking after it achieved a three-year growth rate of 70 percent.
Fulcrum recorded $90.6 million in 2017 revenue and has been in the Inc. magazine's list since 2010.
The companies that made the 2018 Inc. 5000 list posted $206.2B in combined 2017 revenue and created at least 664K new jobs in the last three years.