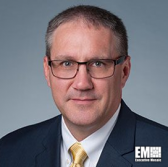 Frank St. John, executive vice president of missiles and fire control business at Lockheed Martin, told Defense News in an interview published Monday that the company has begun work on the hypersonic conventional strike weapon and hypersonic glider.
Lockheed won a potential $928 million contract from the U.S. Air Force in April to design and build an HCSW system that can be launched from fighter jets and bombers.
The company has started with the program schedule for the HCSW platform, which St. John said will combine glider and booster technologies and is expected to reach operational capability in the early 2020s.
He noted that Lockheed has teamed up with the Defense Advanced Research Projects Agency and the Air Force to develop the hypersonic glider that is projected to achieve service capability by early to mid-2020s.
St. John also shared his views on the space-based missile defense system and Lockheed's partnership with Israel-based Rafael on a precision weapons system.