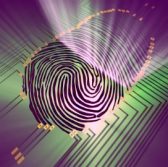 FBI has issued a request for information on artificial intelligence tools that will work to detect fingerprint alterations in the bureau's electronic criminal history information repository.
A FedBizOpps notice posted Friday says FBI's criminal justice information services division seeks industry feedback on AI offerings, the capacity of such technology to learn in current platforms and its potential application to an automated fingerprint identification system.
CJIS found that some criminals modify their fingerprints to disable FBI's Next Generation Identification System, an archive of biometric and criminal history information, from detecting their identities.
Interested parties can submit input to the bureau until Oct. 12.
The bureau will collect ideas from industry in an effort to develop a prototype that would detect irregular fingerprint patterns and learn new variations on normal fingerprints without training.