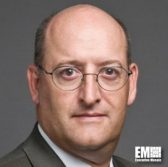 CAE"™s Germany-based business has received a Capability Maturity Model Integration level 3 appraisal for development from the CMMI Institute.
The company said Wednesday CAE Electronik GmbH received the CMMI maturity level 3 rating after an independent appraiser evaluated the firm based on its established and well-characterized processes, tools, methods and standards.
"This is a great achievement for CAE Germany, and once again demonstrates that CAE is a company committed to leadership and innovation as a training systems integrator," said Gene Colabatistto, group president for defense and security at CAE.
"Our vision is to be our customers"™ training partner of choice, and this achievement in Germany shows that we are focused on achieving this vision," Colabatistto added.
CAE Elektronik is one of only nine Germany-based institutions to gain the CMMI level 3 rating for development.