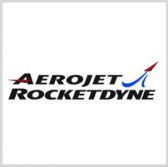 Aerojet Rocketdyne has completed an early systems integration test of an electric propulsion technology designed to help NASA conduct deep space missions in the near future.
The company said Tuesday it developed a 13-kilowatt Hall thruster string as part of the space agency's Advanced Electric Propulsion System program and demonstrated the subsystem's power elements that include discharge supply and power processing units.
Results of the test showed that the system converts power and produces minimal waste heat.
Aerojet Rocketdyne plans to finalize and verify the AEPS design before the critical design review phase.
The system's thrusters are designed to integrate with power and propulsion components of NASA's Gateway lunar orbiting platform intended for human and robotic exploration efforts.